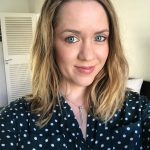 When it comes to writing, editing and anything communications-related, you could say I'm a Jill-of-all-trades, having dabbled in the worlds of publishing, hard news and magazines, while lecturing first-year journalism students for a spell. After completing my Honours degree in English Literature at the University of Pretoria in 2011, I found my fit for a few years in business-to-business journalism at Creamer Media's Engineering Newsand Mining Weekly.
Having worked my way up the ranks at Creamer Media over six years – first as a journalist and then as an editor – working for both the print and online departments, I decided to revisit the freedom in freelancing.
In addition to Engineering News and Mining Weekly, I've written for The Media magazine, the Wits Business Journal, Your Baby magazine and Fairlady, among other publications. I've also edited academic theses and proofread manuscripts for Van Schaik publishers, and was a blogger and newsletter writer for the SA Writers College.